We left Alaska in 1989 when she and Nacho formed "Fangoria", name token from an American magazine specialised in cinema gore. The group was presented at the Halloween party 2, October 31, 1989. The first single of the group called Si es pecado (If it is sin). At the end of 1990, they published their first LP, Salto Mortal (Mortal Jump), with singles such as En mi prisión (In my prison), Hagamos algo superficial y vulgar (Let's do something superficial and vulgar) or Punto y final (Full stop). With this album, Fangoria opt for electronic music with pop melodies, open to experimentation, and rejecting purist and musical integrity. Much of the public did not understand the proposal of the duo, because of that, they decided run the Fatal Fan Club, dedicated to their faithful followers (most of them LGBT).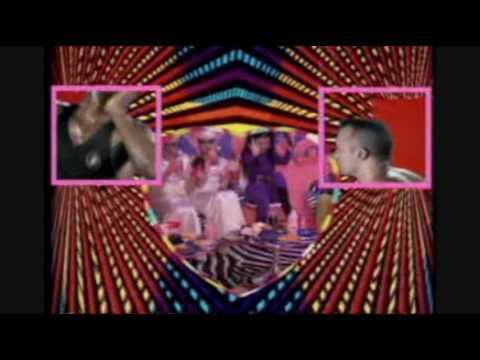 In 1992 it comes the concept Un dia en Vulcano (A day on Vulcan), a trilogy of albums (1.0, 2.0 and 3.0) published in 1992, 1993 and 1995 respectively.
In the trilogy they reaffirm the statement of the previous album, still pouring more experimentation and exploiting the instrumental side. The album include singles like La Disneylandia del Amor (The Disneyland of love), Dios odia a los cobardes (God hates a coward), A la felicidad por la electrónica (To the happiness across electronic) and Salvame (Save me) with which are released remixes of the songs.
After the last album of Un día en Vulcano, they break with their record company and since then, start to scarce the live presentations and Alaska and Nacho diversify their activities. Alaska collaborates on various TV programs and publishes articles, interviews and stories in different publications. They also worked in this years in the soundtrack of some Spanish movies like La lengua asesina (The killer tongue).
In 1998, supported by Subterfuge records, the edited Interferencias (Interferences), a compilation of the singles that they annually record for the Fatal Fan Club, with two bonus tracks.
Ending the 90's, ends also the uncertain era which Fangoria had been subject since its birth. This new direction coincides with the appearance of Una temporada en el Infierno (A season in hell) which is considered one of the ten best Spanish albums of the 90´s. At the sound there is a turn towards simplicity, as a result of working with Carlos Jean, producer of the album. To promote it, they choose the song Electricistas (Electricians) and then release other theme, Me odio cuando miento (I hate me when I lie), which is one of the most rated of the disc. From this album they also Edith other with remixes, entitled El Infierno son los demás (Hell is other people), with the work of 20 well known remixers.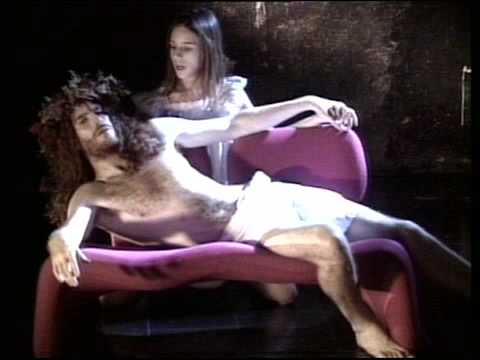 Nacho