Jesus Vazquez is one of the best known and most popular Spanish TV presenters and one of the highest profile openly gay celebrities in Spain.
Jesus born in Ferrol (Galicia, Spain) in 1965. When he finished high school, he moved to Melilla (Spanish territory in the north of Africa) where he studied three years at the local Veterinary Faculty. However, before he could complete his studies he moved to Madrid, where he started to study acting. In this period he achieves some works as model and in 1990, he started his television presenter career, which made him famous, presenting the music show La Quinta Marcha (1990-1991), with a very young Penelope Cruz, and Hablando se entiende la vasca (1991-1993) a talk show for youngsters.
In the very phenomenon of fans in 1993, he recorded A dos escasos milimetros de tu boca with which he won a gold record, but this musical venture would not have continuity (thanks god!). The booklet is particularly thick and glossy, containing some rather sexy pictures of Vazquez, including one in tight leather trousers and a shirt opened to reveal a toned chest – they knew his market!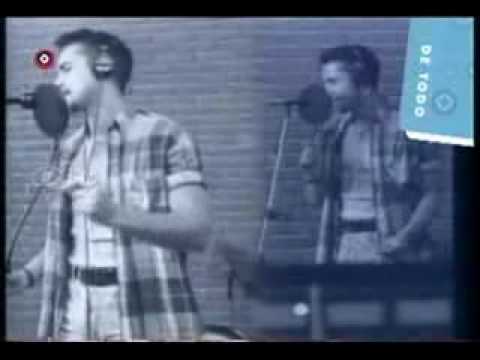 In 1995 he was accused of child abuse in the Case Arny, a minors male prostitution case which was used as a forced outing strategy against well know gay profesionals of diferents fields, like the former juvenile court judge Manuel Rico Lara, the humourist Jorge Cadaval or the actor and singer Javier Gurrulchaga. Although in 1998, the High Court of Seville acquitted him (and the others quoted).
In 2000, discovered his homosexuality, the presenter explained the problems that has happened to hide their condition in Spanish magazine Zero which, if anything, boosted his profile and his career.
From 2000 he presented different shows, but the most of them realities like Gran Hermano VIP (Spanish version of Big Brother VIP), Popstars, Operacion Triunfo (Spanish version of American Idol), Supervivientes (Spanish version of Survivors) or the last edition of Pekin Express (on air).
He is not just a nice physic. He has been active in LGBT Rights and awareness campaigns since his outing (his was one of the first gay wedding in Spain, in 2005 with Roberto Cortes) and also supporting other causes as against domestic violence or humanitarian work in Africa (he has been cooperating with ACNUR in Africa). In 2008 he became the first Spanish man named "Ambassador of Goodwill for Refugees".
Nacho